Recently I found myself needing to research cheap video editing options. What I found is that if you want to edit video on a PC for free, you have four primary options available: Windows Movie Maker, DaVinci Resolve, Lightworks and Hitfilm Express. There might be a few others, but these four account for probably 90% of all free video editing going on on PCs right now.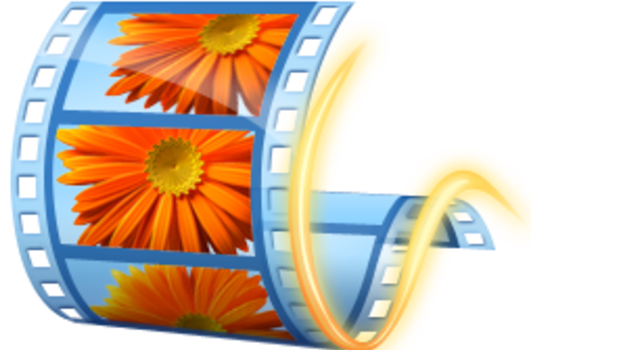 I had been using Movie Maker for several years to put together my scrolling score music videos for the Moments with Him project. I've also used WMM to make lyric videos for a variety of songs, as well as slideshow movies, where the video is just a series of still images. I still believe that for these specific applications Windows Movie Maker is best and easiest to use to get great results. Two of my most recent videos, Wexford Carol and Come Now Almighty King were both done in WMM. It needs to be mentioned that WMM is no longer being supported by Microsoft, so any downloads are not sanctioned. It still seems to work just fine, and will for the forseeable future untill a Windows update breaks it permanantly. It's also worth mentioning the TechRadar put together a list of free programs with similar capabilities. I have not tried any of these apps, though, so I can't speak to any of them.
A couple of years ago I bumped up against the limits of Windows Movie Maker. To execute my concept for a video I needed to overlay two clips together at the same time, a technique known as picture in picture. Movie Maker simply cannot handle this effect. I search a bit and after perusing reviews and user experiences, purchased a copy of PowerDirector. I did I Adore You with PowerDirector and was relatively happy with the results. It is to date the only video I've published with PD since it was the only time I needed the extra power to do picture in picture. One place I found it really fell short was in titles – the facility to edit the length a title appears on the screen is remarkably limited.
For my most recent video I have a concept that includes PiP again, so I loaded up PowerDirector and went to town. Unfortunately it crashed almost immediately. Part of the problem is that my music/video computer is also my everything else computer, so its pretty loaded up with crap and other applications. A bit concerned that trying to make PD work was going to be an exercise in frustration, I was reminded of a Facebook Group thread for Cakewalk/Sonar in which the poster asked about free video editing software. The other three titles mentioned above were floated as very strong contenders.
An audio professional I respect mentioned on a podcast that he uses DaVinci Resolve for all his videos and loves it, so I downloaded it to give it a try. Unfortunately, I could never get it to run. My video card is on the list of supported cards, but I couldn't get the correct driver to install, so I could never even try Resolve. If you can make it work, people rave about it. DaVinci makes high-end video editing hardware, and give the software away for free. As long as you don't need 4K video output (which you can pay for), it should be able to do everything you want or need it to – provided you can get it to run in the first place.
Casting about further, I gave Lightworks a shot. There are paid versions that add things like hardware support and additional add-ons, but the basic package should do everything I need. Several tutorials later I had put together the basic track, syncing my audio to my scrolling score video – added in the titles at the beginning and ATMN tag at the end. Pretty cool! Then it happened…
I had a glitch or crash or something and the glaring weakness of Lightworks was laid bare before me. Lightworks runs on a save-as-you-go model, meaning that all changes are written to the file while you're working. There is no periodic save or save when you're done. Theoretically you can undo all the way back, though. Also, there are supposed to be regular archive copies created automatically that can be restored if you need to.
What happened is I lost everything on my timeline – all the video and audio clips were just erased, including all of the editing I did to line everything up (pretty much every line of the scrolling score needs to be a separate clip because Finale no longer lines the page up when playing it back…). I tried undoing but nothing happened. The clips wouldn't come back. Then I tried restoring the archive file, but there was only one, and it was saved right after my timeline disappeared. No bueno. In all I lost about three solid hours worth of work.
After a day to calm down, I downloaded my fourth option, Hitfilm Express. It also has a paid pro version as well as more purchasable add-ons than I can count. Once again, the bare bones package appears to do everything I need.
Last night I got back to where I was when I lost everything in Lightworks in about 90 minutes. Part of that was because once you know how to use one of these programs (non-linear editors), the learning curve for the rest isn't so bad (WMM excepted since it's not really an NLE). Tonight I started working picture in picture but bumped up against the limitations of my computer, so I guess this video is going on hold until my new computer build is complete. The good news is that should be soon. I have a sand soccer tournament this weekend and between that and my other refereeing earnings this spring I should be able to afford a half-way decent computer. My son is spec'ing one out as I type this.
I'll update this entry once the video is completed so you can see what I accomplished.